Health Benefits of Pine Nuts, Figs and Hazelnuts
Everyone wants to improve their health. Here are some nuts as well as seeds. Clearly have a look at them and know about those benefits. There are many benefits if you have them regularly.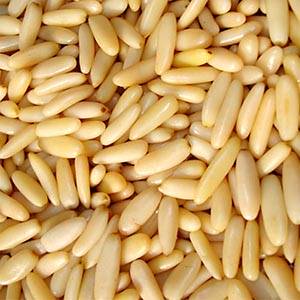 Health benefits of Pine nuts:
Pine nuts are rich in Magnesium, iron, antioxidants, zinc and protein.
They help with diabetes management.
Also improves heart health and brain health.
Pine nuts also contains Phosphorus, vitamin K, dietary fiber, vitamin A, calcium as well as manganese.
Health benefits of Figs:
Figs is a good source of both calcium as well as potassium. These minerals can work together to improve bone density. consuming at least three figs per day can prove beneficial for weight loss. According to the study conducted on menopausal women the risk of breast cancer is reduced by 34% in women who consume that are high in fiber.
Also figs are considered as  a superfood. Over all the nutrition value is quite impressive they have the highest mineral and fiber content of all common fruits, nuts or vegetables. One serving of Figs provide 6% of daily value of Calcium and Iron and 7% of the daily value of potassium.
Hazelnuts are packed with nutrients including vitamins, minerals and antioxidant compounds and healthy fats. They may also have health benefits including decrease blood fat levels, regulating blood pressure, reducing inflammation and improving blood sugar levels. Researchers concluded that the best way to reap hazelnuts health benefits was to take  them everyday without increasing a person's overall calorie intake. Handful of hazelnuts can do you good. consuming just 1.5 ounces of hazel nuts per day may help reduce the risk of cardio vascular disease.