simple, tasty vegetable pizza at home
How to make simple, tasty vegetable pizza at home?
who don't like pizzas…?  Everyone like pizzas. when we think about pizza..?  we always think about some Pizza Hut or something but  really one can make pizza at home. You can be like a pro with a simple step by step instructions too. I am sure that you can make your own pizza and can enjoy with your family.
crisp light and fluffy base in overpowering flavor of yeast with delicious and aromatic. I know you can make your own pizza at your home and make your family happy. You can also impress your loved ones. Here is the step by step procedure to make pizza at home very easily and tasty. Pizza is really easier than to prepare an Indian special meal. if you don't have a oven then you can also make pizza on tawa pizza.
How to make pizza dough :
first you just take warm water and  then fill the  bowl with warm water. if you live in a very cold place just warm up your bowl for proofing list an ideal temperature of water is 42-43 C. Now add yeast and now add sugar also mix well and continue the process. Now add  all purpose flour next add some olive oil and salt. gently knead the dough for 5 to 6 minutes. It should be average soft and Elastic. Make a ball and next apply a thin layer of oil to prevent the doubt from drying up. cover it with a moist cloth.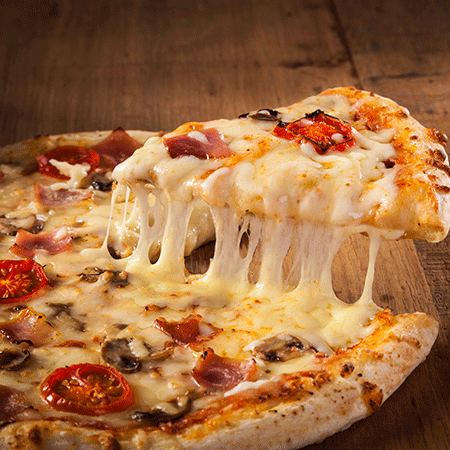 How to make pizza ?
1st keep the vegetables and also great the cheese in the meanwhile dough will double in 45 minutes. Now transfer the dough and make a base and next layer a pizza sauce last layer is vegetables  your choice. we prefer bell peppers onions and olives you can also use cauliflower mushrooms and deseeded tomatoes. At the end Sprinkle Italian Herbs and chili flakes. Bake in oven for 8 to 10 minutes or until the cheese turns golden. Now use can slice and serve.